The positive effect of music on people and pets is well-studied.
In fact, the more researchers look into the benefits of music, the more they seem to find. Following a 2018 roundtable discussion hosted by the National Institutes of Health, participants stated, "The NIH, Department of Veteran Affairs (VA), and the NEA currently have funding opportunities and active programs supporting the study and application of music in health settings." The group cited momentum in broadening such research.
Regulating mood through the use of music (specifically classical music) has long been accepted as effective in humans. Music helps people in many ways:
promotes prosocial behaviors
increases tolerance for uncomfortable procedures
lower blood pressure
lower heart rate
But what about our pets?
Animal studies are encouraging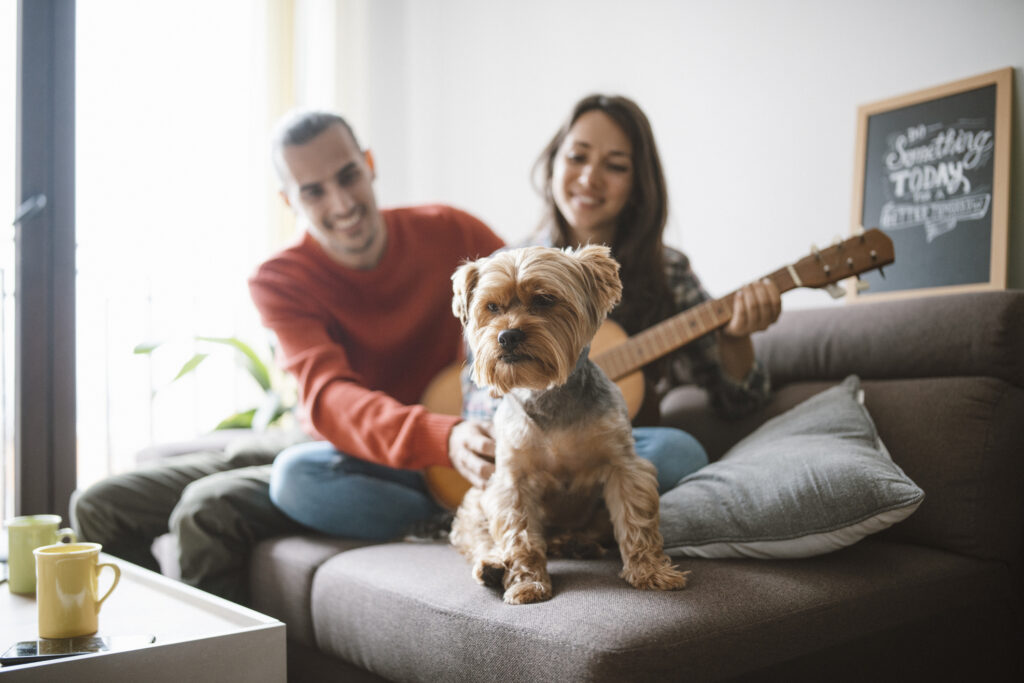 Research focusing on how music can benefit dogs dates back to the 1990s. The first peer-reviewed study was published in 2002 by psychologist Deborah Wells of Queens University in Belfast. Early conclusions were that classical music calmed dogs while heavy metal rock music caused agitation. Several additional studies followed.
Studies of how music affects mood and behavior in animals expanded to cattle, chickens, elephants, gorillas, and even fish!
A commercial music service to help pets
Brandi Music, the powerful streaming engine behind Easy On Hold's licensed music services, has developed a channel of streaming music called "Pet Care." The instrumental (non-vocal) music in the channel is carefully curated to calm pets in a variety of environments, such as veterinary waiting and exam rooms, operatory, boarding, shelter, grooming, etc.
This document contains information for veterinarians, kennels, animal hospitals, and all pet services businesses. Learn how the Pet Care Music Service from Brandi Music and Easy On Hold may be the answer to a better experience for animals and customers alike.
Contents
Studies and advice from professionals
Q & A about this special service
Music Licensing
Pet Care Channel Free Trial